WHAT HAPPENS IN PORTUGAL, STAYS IN HEART – Dusica Djalovic
Posted in: November 13, 2019
Categories: Host ESC, Volunteering
It's been a while since I've finished my EVS and came back home.
I guess I've been waiting to write about my experience until I miss it so much… so I can relive it again, through words and memories.
Portugal
The first question would be: Why Portugal?
Well… very simple. Two words, six-pack.
Cristiano Ronaldo! 🙂
But no, that was not the reason.
The thing that mattered to me the most was that I liked the project I was a part of. I believed that this work would be useful for me, my personal growth and future plans.
I always wanted to live in a country whose language I would like to learn.
Portuguese – so difficult, but ohh so beautiful. Kinda harsh, yet soft. It sounds so unique to me. It's like a mixture of Latin and Slavic language (combo of my dreams). At the beginning, I thought I was hearing Serbian on the streets until I realized it was actually Portuguese. But I found out many Serbian and Portuguese words that are similar: novo, biblioteka, istorija, matematika, volan, semafor, vitrina... Google them 😉
Lisboa
Why Lisbon?
One word. Views!
It's incredible! City on 7 hills? I would say the city with thousand views! Well not actually thousand but, you know, sounds way cooler.
I always wanted to live in Spain but I was lucky enough to visit Lisbon before applying for my EVS which changed my plans completely. I was instantly in love with the city. It's the most beautiful city in the world, I stand by it. Even though I thought living in a small town or even a village while in a foreign country would be the ultimate experience, I've discovered it's much better being in the capital. You can travel to the smaller places anytime but being in a bigger city gives you more options, learning opportunities, interesting events, networking…
Aaand have I mentioned it's the most beautiful city in the world? 🙂
Project
Why this project?
So.. five words. My. Project. Will. Find. Me.
I applied for EVS for the first time in 2013 (yess, ancient times), honestly not knowing much about it. I didn't get it, you guessed well. And I'm so thankful for that because I wouldn't be writing this right now.
After this I said I will not look for projects. I thought that the one that is the best for me will find me. As soon as my brother and some friends sent me this opportunity I knew it was for me. I read the tasks I was supposed to do and what would be my volunteer work and I loved it. I've sent my application and the same girl that was in charge of the EVS I applied for in 2013 contacted me. Another sign this was for me. I had an interview and they chose me. I was going to Lisbon. I couldn't believe it!
For 10 months I was working as a communication manager for Associação Mais Cidadania. Which brings me to…
Work
Why work?
Four words. Not. A. Free. Holiday.
Doing this type of volunteer work doesn't mean you'll do nothing and just chill and travel. It's volunteering but you still have to work b*tch! 🙂 You need to do your job that will, first of all, benefit you and also the organization you're in and hopefully the local community and society in general.
My job was working in the office as a communication manager. I was working on social media, website, working on projects my organization had, helping out with workshops in highschools, organizing intercultural events…
I was encouraged to work on a personal project as well. Since music is a big part of who I am I decided to record sounds I heard during my volunteering experience and make my own Portuguese medley. It's called Sons de Portugal and you can check it out here.
Friends
Why friends?
Three words. I've got some.
I was lucky to work with amazing women in the office. Strong, smart and beautiful. Always there to help, to encourage and motivate me. They were interested in my improvement and growth and made sure that I get the best out of this experience. Colleagues that became friends.
I was lucky to live with two beautiful girls from Finland. Suomi. <3 Love and miss them every day. We have shared everything from crying, falling, hurting to laughing, partying, traveling, learning, exploring. Flatmates that became sisters.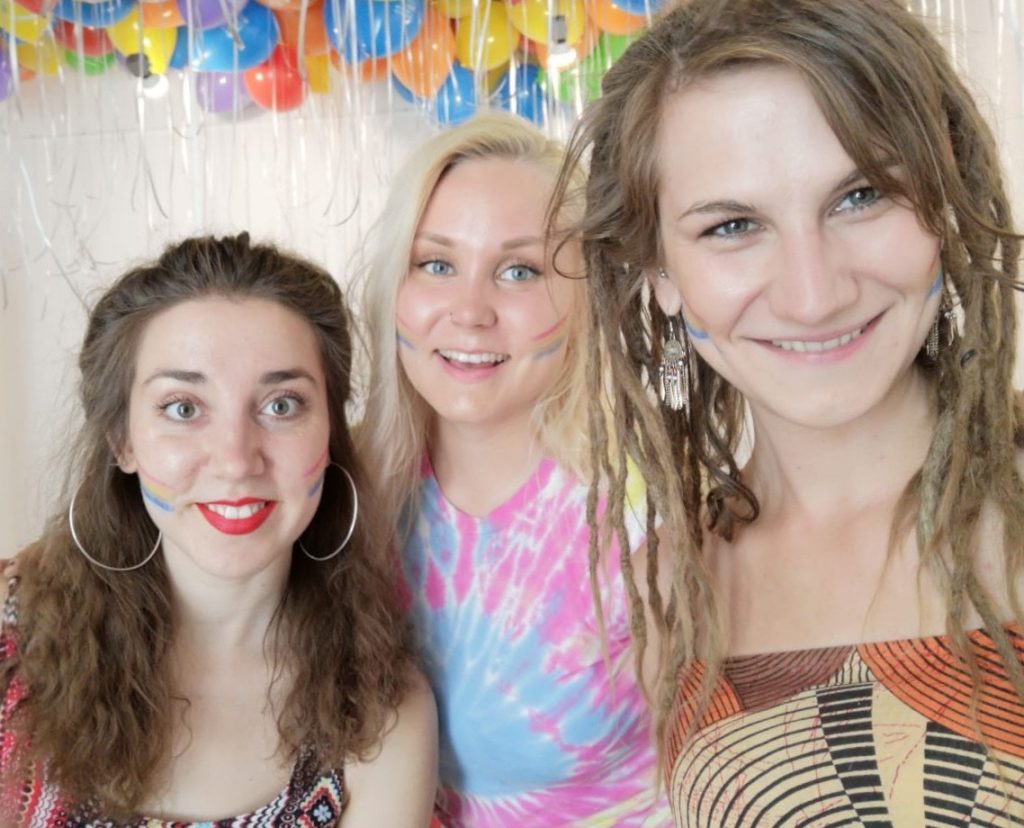 And to all the people I've met on the way for a short moment, a week or month: You've made my experience complete. Strangers that became beautiful memories.
People
Why Portuguese people? I mean.. What are people in Portugal like? 🙂
Two words. Beautiful eyes. Passionate coolness. Football lovers. Bacalhau eaters…
People in Portugal have the most beautiful eyes I've ever seen. Maybe I'm biased or it's all about preferences but for me, that was the case. I still find it fascinating.
I've gotten to know that they are very passionate about life, about enjoying it, about music and dance, about food and their country. But they seem to do everything with ease. Make sure to take your time and enjoy the process. A perfect example would be a worker in a local restaurant – no matter how many customers he has, he would work at the same pace. I loved it!
Every person I've talked to liked either Benfica, Porto or Sporting. Red, blue or green. Choose a colour and enjoy good football. I was lucky to go to some games and the atmosphere at the stadium is unforgettable.
Don't go to Portugal and not try bacalhau, there're so many ways they prepare it.
Let's end it with..
Love
Cause yes, I fell in love. Not just with him… but with the country, people, language, history, culture, music, colleagues, friends, flatmates, sisters, pastel de nata..
Saudade
The first thing you learn when you go to Portugal is the word saudade, but you truly understand the meaning only when you… leave.
Ate breve, Portugal…