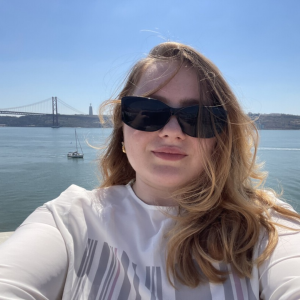 Participant's Name:
Project: EU.Motion Summer – Active Holidays
Type of Programme: European Solidarity Corps
Organiser: AMC Portugal
Sending Organisation: Student Youth Council, Georgia 
Greetings, I'm Sesili from Georgia.
I had the opportunity to be a short-term ESC volunteer in Lisbon, Portugal, working with the
Mais Cidadania organization.
This journey was genuinely extraordinary, providing me the chance to engage with
captivating and inspiring individuals. The act of volunteering held immense personal
significance, granting me the ability to absorb insights from diverse cultures, hone a wide
array of skills, and embrace various perspectives on crucial matters. Partnering with both
young individuals and adults was a source of joy. The memories shared with these
remarkable individuals in that wonderful country will forever hold a special place in my heart.
Profoundly thankful for the enriching experience!